The Świecie commune is located at the mouth of the Wda River to the Vistula in the northern part of the Kuyavian-Pomeranian Voivodeship. It covers an area of 174.81 km2. The city of Świecie is an important transport junction of the commune.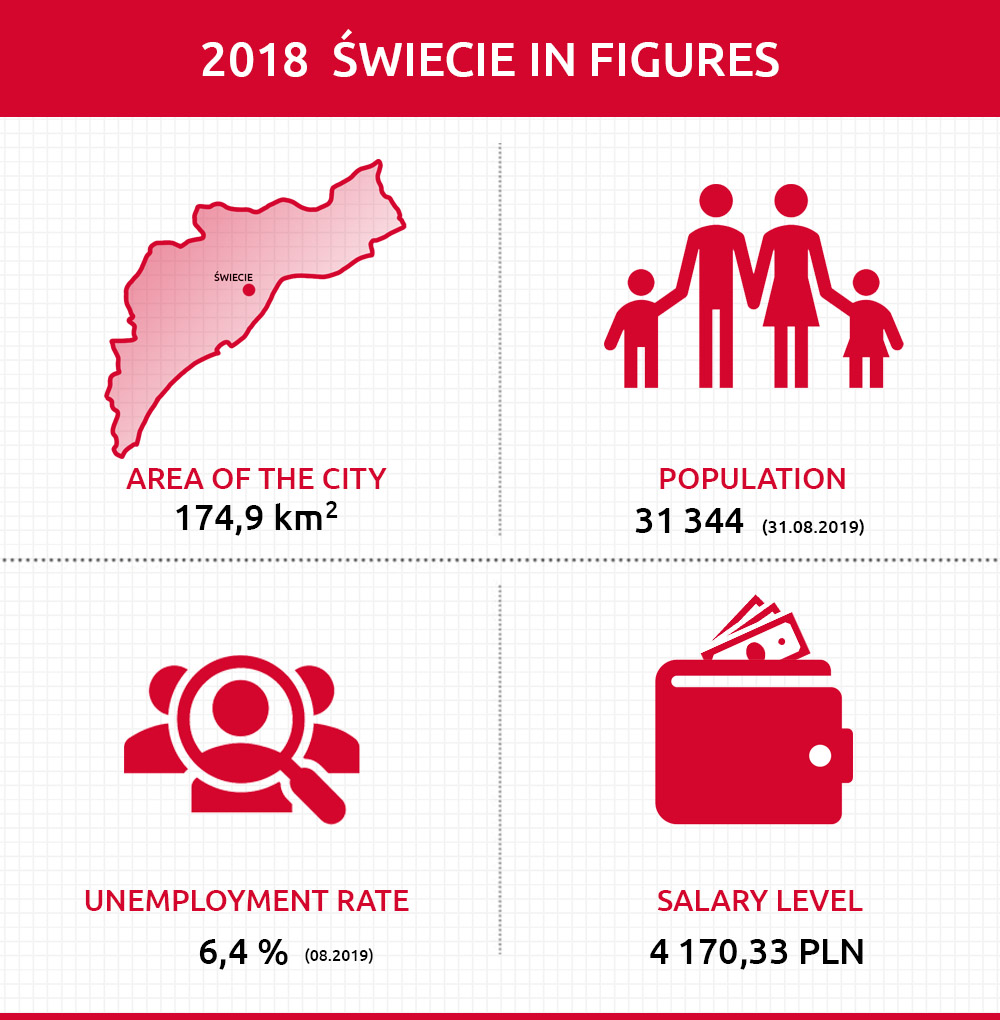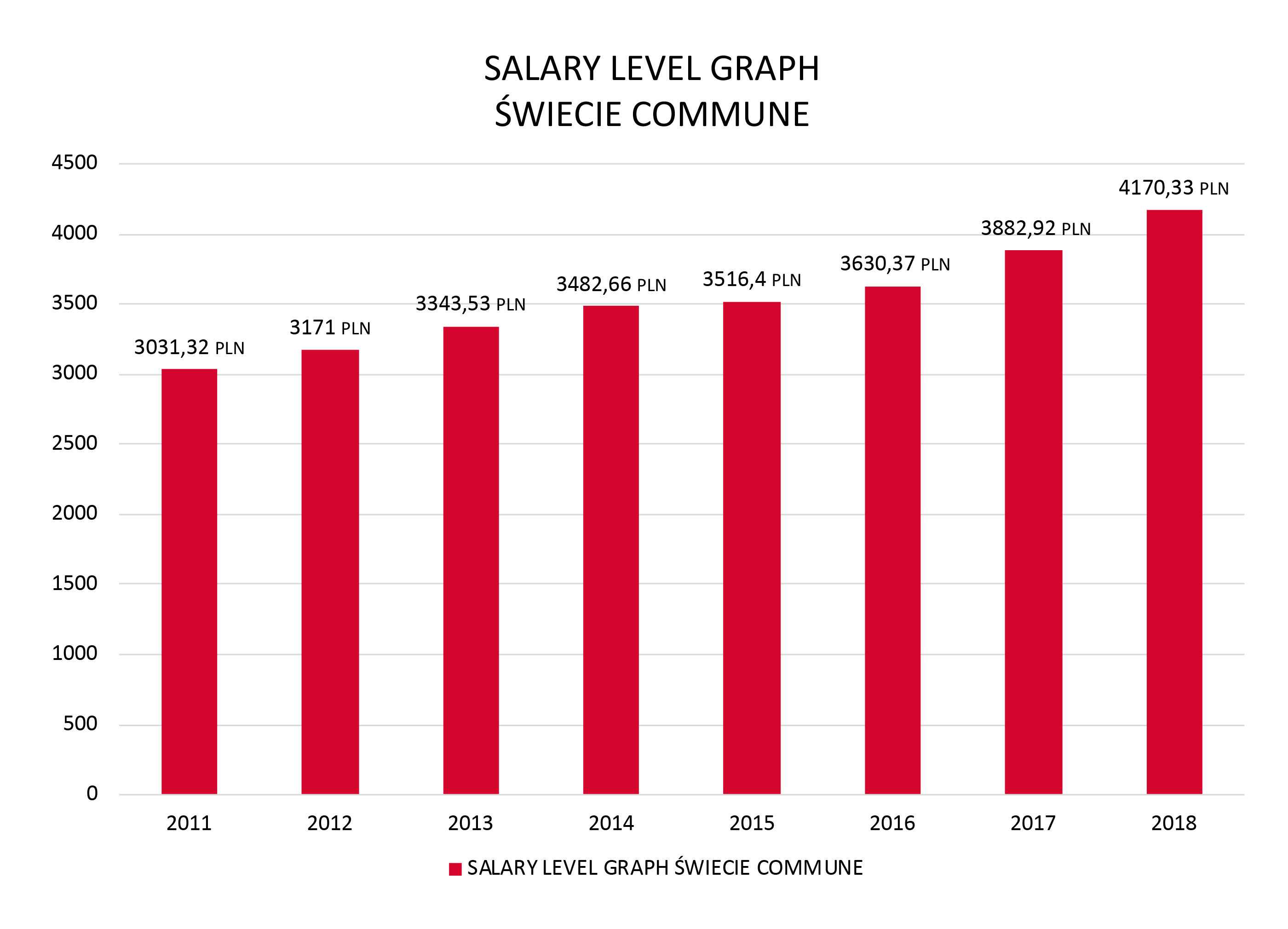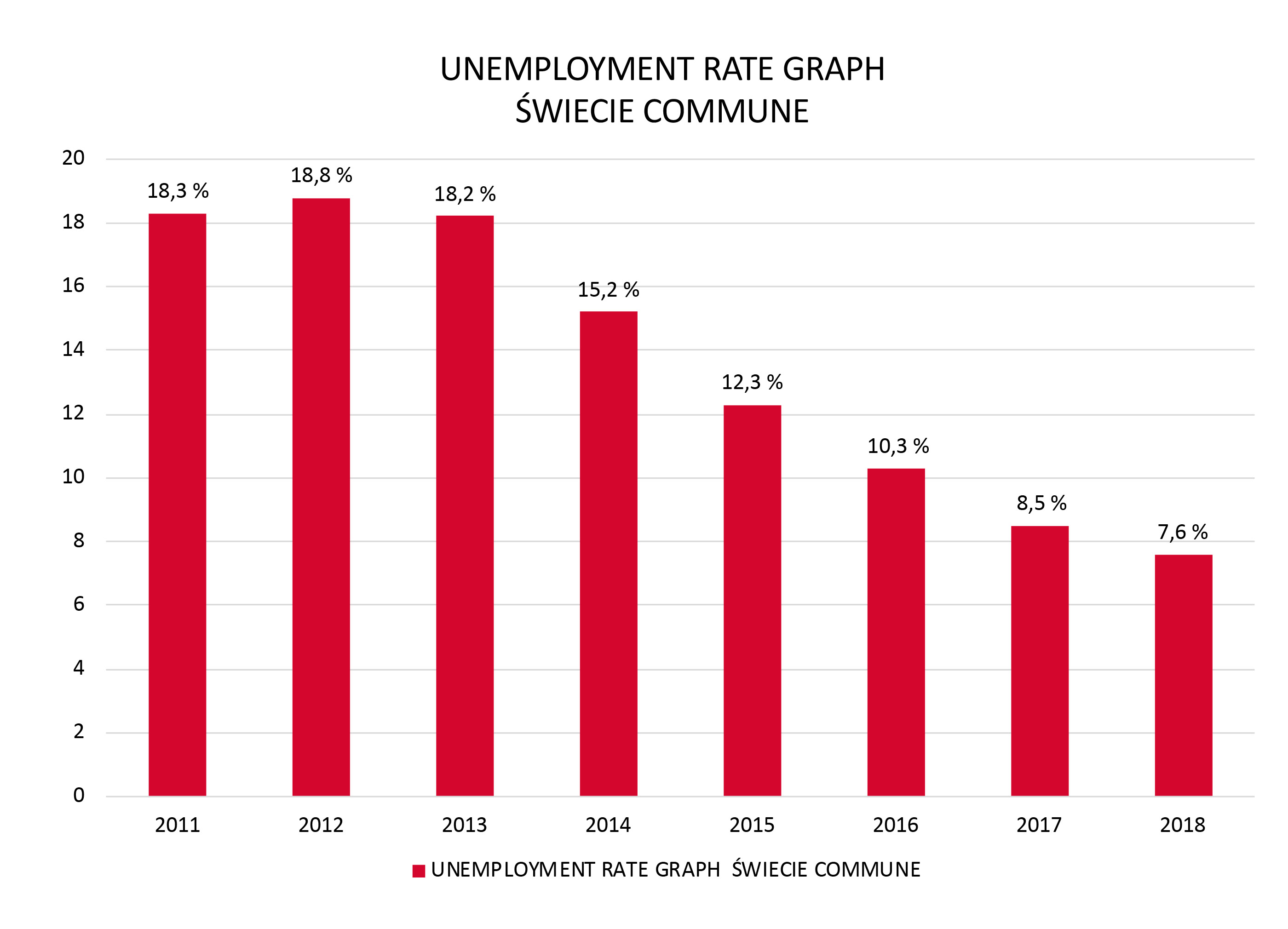 CHARAKTERISTICS OF THE COMMUNE
Świecie commune is an urban - rural, economic commune. Thanks to its convenient location, the commune of Świecie is developing very dynamically both in economic and industrial as well as socio-cultural terms.
LOCATION AND TRANSPORT ACCESSIBILITY
National road 91 (Gdańsk – Toruń) and national road 5 (E261, Świecie – Wrocław – Kudo- Zdrój) converge here. At a distance of 12 km from the city limits, the A1 (E75) motorway runs. The city is located 4 km from the important two-track railway main Gdynia-Śląsk. The nearest airport is located in Bydgoszcz 47 km away.
SECTORS FOR "HIGH OPPORTUNITY" FOR INVESTORS
The paper, food, fuel and transport industries are developing well in the commune.
LIST OF BUSINESS-RELATED INSTITUTIONS
1. The Goods and Service Group Association "GTU"
Address: ul. Wojska Polskiego 66, 86-105 Świecie
The association aims to contribute to creating optimal conditions for the development of entrepreneurship in the Świecki Poviat, increasing the efficiency of companies and enterprises, and the availability of specialized business-related services.

2. Craft and Industrial and Commercial Guild in Świecie
Address: Słowackiego 16, 86-100 Świecie
Tel. No. 52 333 32 75
e-mail: This email address is being protected from spambots. You need JavaScript enabled to view it.
www.cechsw.pl 
Offering high quality information, advisory, examination and training services for small and medium enterprises. 

3. ASSOCIATION TO SUPPORT ECONOMIC DEVELOPMENT OF THE LANDSCAPE "Business Incubator"
Address: ul. Chmielniki 2B 86-100 Świecie
tel/fax.: 52 33-12-868
e-mail: This email address is being protected from spambots. You need JavaScript enabled to view it. 
The aims of the association are to support economic and social development, including entrepreneurship development, multifunctional development of rural areas in the field of agricultural, non-agricultural activities, education, culture and tourism, technical, training, information or financial support activities of non-governmental organizations, local governments and entities performing public benefit tasks. promotion of employment and professional activation of the unemployed and threatened with dismissal.
They trusted us :
1.    Baster Maciej Paluchowski – http://basterlawki.pl
2.    BART Sp. z o.o. - http://bart-packaging.pl
3.    Elektro-Tech Arkadiusz Niedzielski
4.    Instal – Spaw s.c. Krzysztof Poćwiardowski, Karolina Olkowska
5.    TAROPACK TARAMAS Małgorzata – http://taropack.pl
6.    Pekrapol Piotr Kilijańczyk– http://pekropol.pl
7.    Mekro Sp. o.o. – http://mekro.pl
8.    Grupa Mondi – branża papiernicza - https://www.mondigroup.com/en/home
HUMAN POTENTIAL, LABOR MARKET, EDUCATION
Over a million inhabitants within a 50 km radius Qualified middle and senior staff The proximity of the academic centers Bydgoszcz, Gdańsk, Toruń.
The commune of the commune has a well-developed technical infrastructure, good quality roads and an extensive series of walking and cycling paths. Besides, World The water supply network in the commune is well developed. Both the city and the village have a high degree of water supply. The degree of water supply in the commune is higher than in the Świecie poviat and the Kuyavian-Pomeranian voivodeship. The sewage network is also well developed.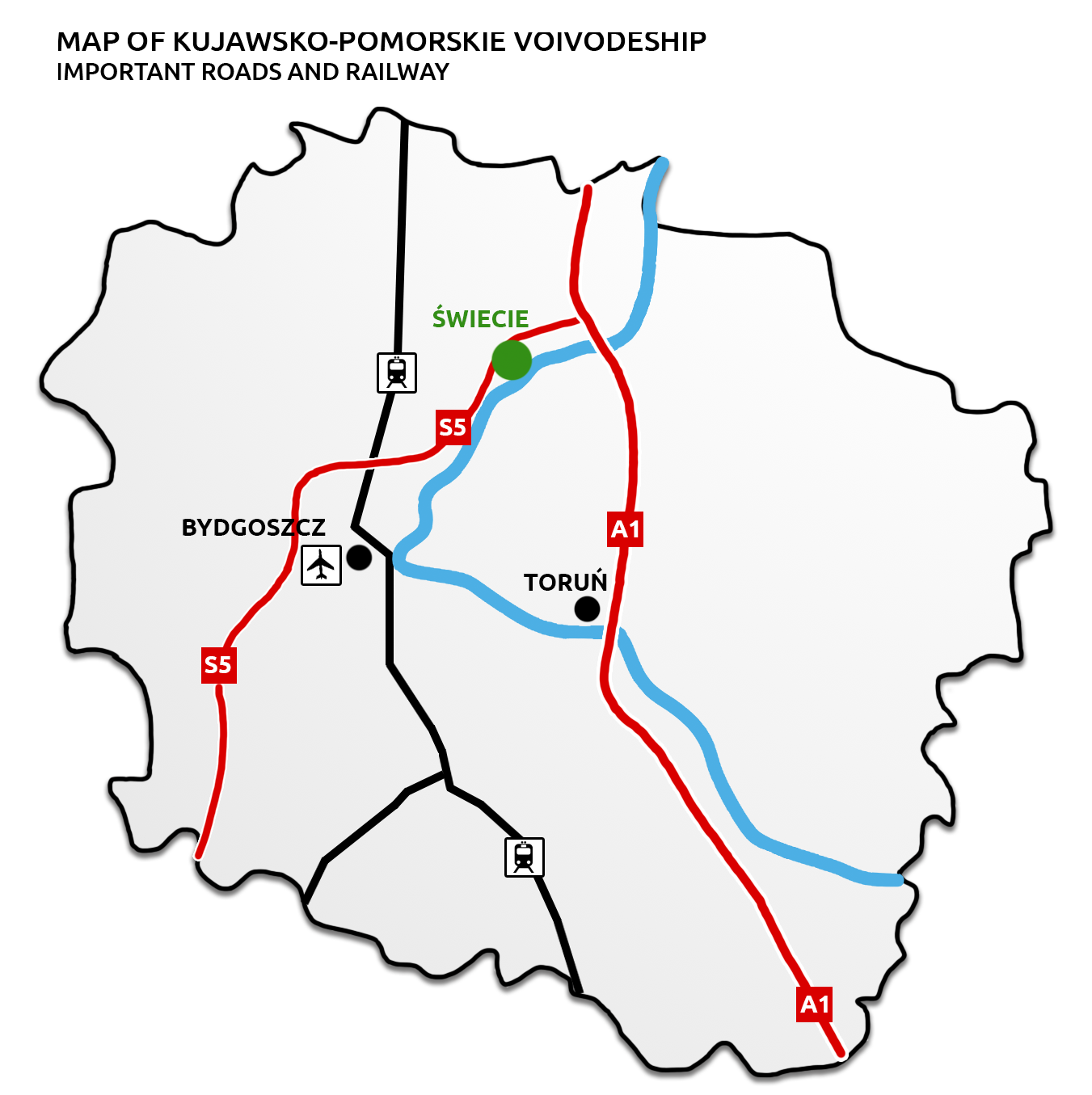 IMPORTANT INFORMATION FOR THE INVESTORS
The zone has all the required documents and permits enabling immediate commencement of the investment, and entrepreneurs conducting business activity in the Świecie commune can additionally benefit from exemptions and reliefs from property tax. All necessary information can be obtained at the City Hall at the Department of Economy, Development and Foreign Cooperation
Tel. +48 52 33 32 330,
e-mail: This email address is being protected from spambots. You need JavaScript enabled to view it.
strona internetowa: www.swiecie.eu